Tariffs & formules GRAVEL tour 2023 (event still under construction, to be followed)
Merchandising: choose your own LCMT-bike wear! Customized with YOUR NAME in the neck!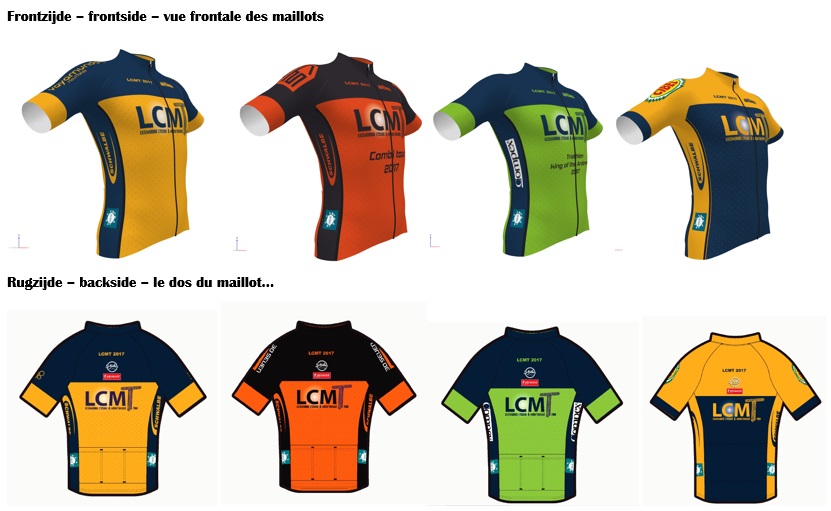 bike shirt "LCMT" (mtb or road-version, or also available: the orange of combi or green triathlon) € 69 to be ordered using our site: www.lcmt.bike while subscribing (top quality made by Bio-Racer)

bike short "LCMT" for € 79

bike-shirt without sleeves for € 79 only

WINTERjacket (thermos) "LCMT"-mountainbike colours only for € 125

ALL YOUR CLOTHINGS WILL BE AVAILABLE WHEN YOU MEET US ON DAY 1 OF THE EVENT!
Program LCMT GRAVEL TOUR 2023 _ STILL TO BE OFFICIALISED