Practical information towards the start of LCMT in Stavelot
Back to news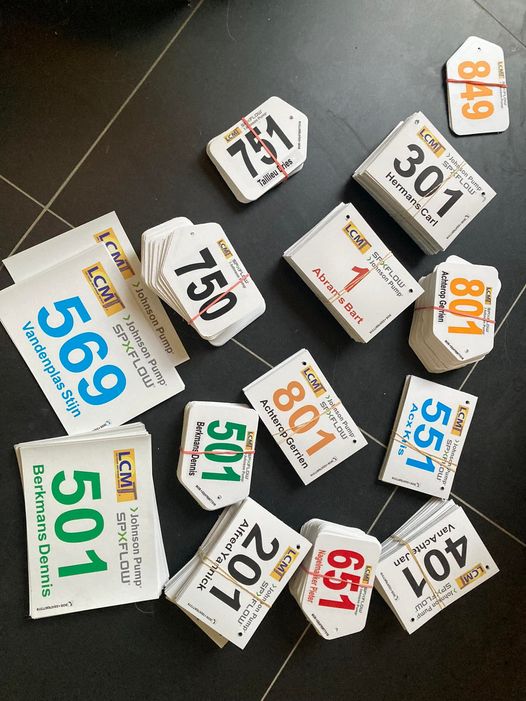 Anyone who has booked a stay in La Fraineuse (ADEPS center, Avenue Amédée Hesse in Spa) will find an overview of all allocated rooms or chalets under this LINK. Practical information (such as key pick-up) is also explained there.
In this news item we also provide a lot of practical information about the start of the first LCMT in 3 years, for the first time in Stavelot.
* collection of starter packs in the STAVELOT sports hall: for CYCLO, TRIATHLON and COMBI only on Thursday morning (1st stage start) between 7:45 am and 9:45 am - for MTB and CROSS-DUATHLON it is also possible to pick up on Thursday afternoon between 4 and 6 pm in the same Stavelot sports hall to pick up your package. The pick-up time there is also planned on the morning of the first stage, so Friday 27 May from 07:45.
* parking in and around Stavelot is very accessible. Most parking zones are free. Here's a brief overview:
- near the sports hall and at the football stadium of RCS Stavelot (in front of the football stadium, however NOT on Thursday morning because there is also a tourist bike ride there)
- along the Route de Challes
- at the abbey (drive up to the back)
- Stavelot market square (but bumpy cobblestones there)
- near the shopping center (e.g. at Okay...)
- Spa Racing: corner of Rue St.-Laurent and Route de Malmédy
If you don't mind a little warm-up: 5 km from the start in Malmédy, there are also a lot of car parks, including at the local football stadium of RFC Malmundaria.
* GPS files will be delivered to all participants via DIRECT E-MAIL and this at the latest 3 days before the start. Why not sooner? To accommodate late course changes if they still need to be implemented.
* Interested in sports massage after the ride(s): reserve your place already on this phone number: +32 485 94 50 45 Massages will take place both at the arrival area (football stadium RCS Stavelot) and in the ADEPS center of La Fraineuse, but this last only in the evenings. The COMPEX electrostimulation devices will also be available to recover the tired muscles as quickly as possible.
* finish of each chrono stage: under the finish arc, only the start mat will only be passed after a run-up phase, this to avoid 'traffic jams' and drumming.
* roadbook with all further practical information will be emailed to every participant in the weekend before the start. However, most information about the course and starting times can already be found on this website.
* yes, there's filming again! Our video team will try to portray the event nicely with daily videos and impressions.
* from now on no more cancellations possible, unless you introduce a replacement yourself (on May 18, 1 week before the start), so no more free transfers. Thank you for understanding.